As much as we love our friends and being Dallas socialites – spending a low-key weekend with the hubs might be my favorite activity ever.
Last Saturday, we spent a lot of time doing yard work. We're so excited to have a functional backyard space. Finally, we decided to put it to use for a while on Sunday! I wanted to make bacon wrapped asparagus all weekend long, so we threw it into our food prep session out on the grill.
The state of our patio has never stopped us from grilling delicious food. But this time, we turned it into a family affair. The pups always love spending time with us outside. Since I had grabbed my camera for a food photoshoot, I figured I might as well snap a few of the dogs doing dog things. Like cocking their head and looking so cute you want to hug them and never let them go.
Were you aware that Barkley can dance? We sharpened up his skills a bit last weekend. We're still working on Mia's skills. It appears she still has a bit of stage fright!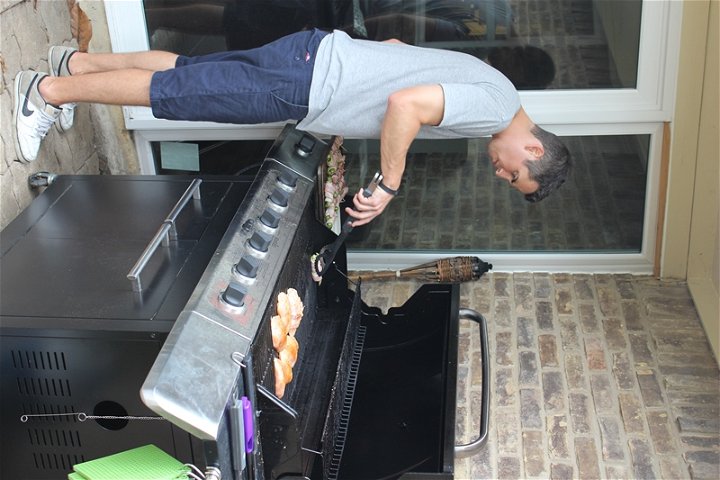 Ok. Back to the food. This grilled bacon wrapped asparagus spears had amazing flavor with no seasoning at all. They could totally be done in the oven at 400-425 degrees, but I think grilling gives them immense extra flavor!
This is one of the simplest recipes you can make. It's the perfect example:
Of how delicious, whole foods can be on their own
to show that the Paleo diet doesn't have to be boring. But you already knew that because this recipe involves bacon.
I actually know someone who doesn't like bacon. Did you know those people actually do exist?
Yes, the assumption that everyone loves bacon is completely false. The assumption that the Paleo diet revolves around bacon is ALSO completely FALSE. Paleo is not/should not be an all-protein diet. And it's especially not low carb. I actually have been finding myself eating less protein than I otherwise normally would! I still come in around 25% protein, which is totally enough for one day. I've been eating a ton more fruits, veggies, wrapped asparagus. And quinoa. All fantastic, healthy carbohydrate options!
Anyhow, if I had to make a choice between bacon or asparagus for the rest of my life, I'd probably choose asparagus. Not that I don't like bacon. Because I do…I love asparagus! You can make it so many different ways, like wrapping it in bacon.
I feel like I'm talking in circles here probably because it's FriYAY and hello weekend! Let's quickly divert to the bacon wrapped asparagus recipe before I make everyone even more confused about life.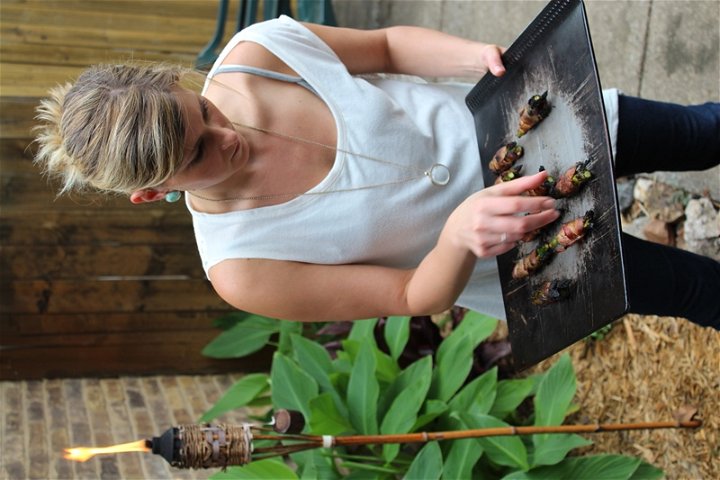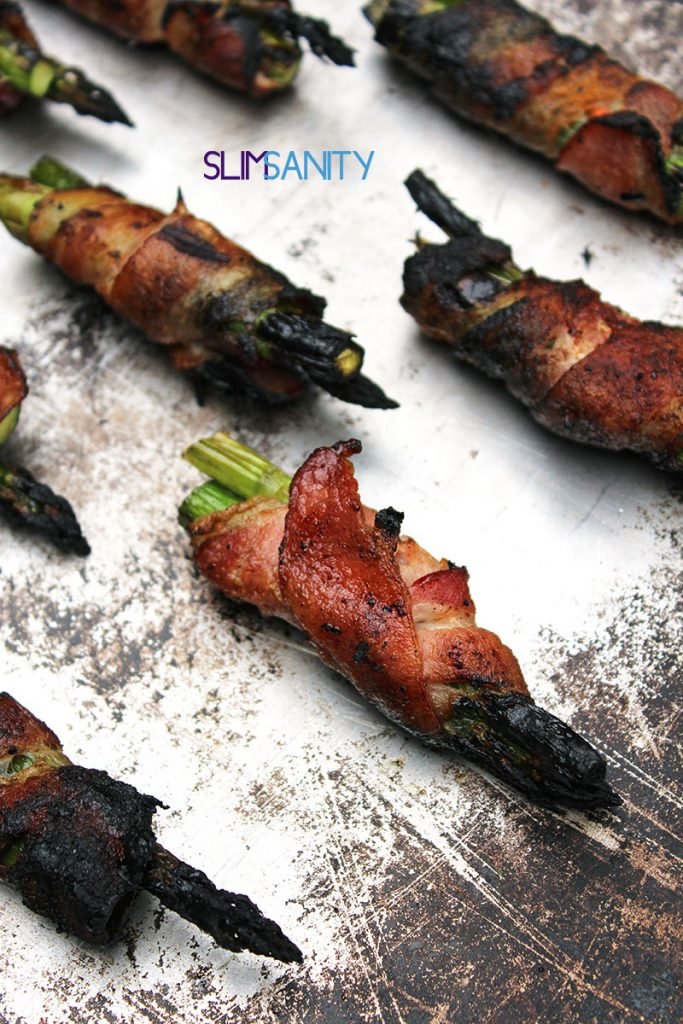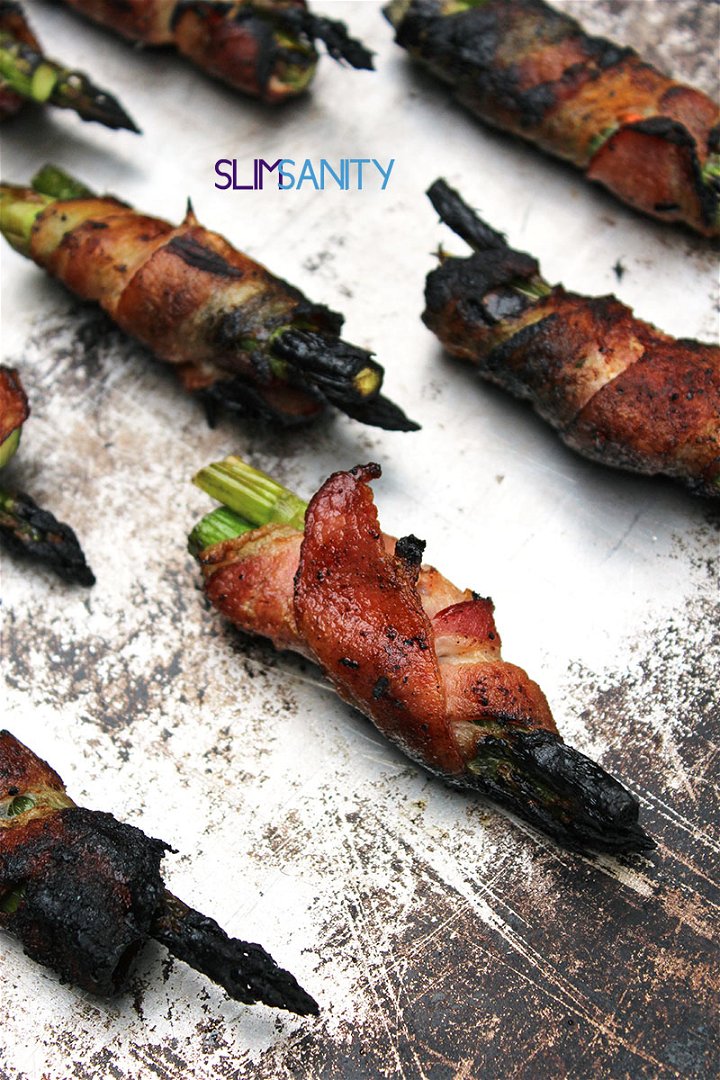 Print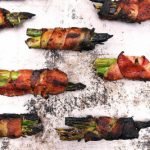 Grilled Bacon Wrapped Asparagus
---
Description
Find easy bacon wrapped asparagus recipe! Grilled is the best way to cook asparagus wrapped in bacon. Just five steps to enjoy bacon wrapped asparagus.
---
1

pound asparagus

½

pound of bacon
---
Instructions
Heat grill to around 400 degrees.
Break each asparagus spear in half.
Slice each strip of bacon in half, then wrap it around both halves of the asparagus spear.
Toothpick the bacon through the loose end on top at an angle, so it goes through the bacon on the other side.
Grill for about 25-30 minutes, flipping them over halfway through.
Notes
If you want to try these in the oven instead, place each prepared bacon wrapped asparagus spear on a roasting pan, and roast at 400 for 25-30 minutes.
Bacon or asparagus… if you had to pick, which one would you choose?