Follow my blog with Bloglovin'

If you're a fan of the sweet and spicy combo, then this recipe is definitely for you!
Although, Kyle didn't think these burgers had a lot of kick. He also puts habanero sauce on his sandwiches. To me, these Creole Apple Turkey Burgers had the perfect balance of sweetness and spice!
You know the drill. To get to dinner, we've gotta go through the rest of the day!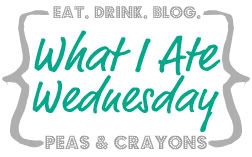 Check out my day of eats!
[breakfast] lemon protein pancakes with strawberries and kiwi [snacks] cantaloupe and a fruit & yogurt bowl [lunch] spinach salad with red and green bell pepper, black beans, and baked chicken breast [snack] black bean hummus and carrots [dinner] Creole Apple Turkey Burgers
Creole Apple Turkey Burgers
Ingredients
20 oz 93/7 lean ground turkey
3 tablespoons low sodium soy sauce
1 teaspoon creole seasoning
1/2 teaspoon cumin
1/2 teaspoon ground black pepper
3/4 teaspoon garlic powder
1/2 teaspoon chili powder
2 1/2 tablespoons crockpot applesauce
1/4 teaspoon cayenne pepper
3/4 teaspoon sriracha
1/2 cup panko (for Paleo, use flax meal)
EVOO
Instructions
Mix all ingredients together in a bowl. Let sit in fridge for 30 minutes.
Cook with EVOO in a skillet over medium-high heat or grill.
Serve!
Courses Dinner
Make it Paleo: use flax meal instead of breadcrumbs
You could also try making a more Mexican version of the burger by adding some different sides! This was Kyle's dinner. He added salsa, avocado, refried beans, spinach, and Greek yogurt (just like sour cream!).
Don't forget to enter my Chobani giveaway! Ends on Tuesday, July 23rd.